NAHL
Home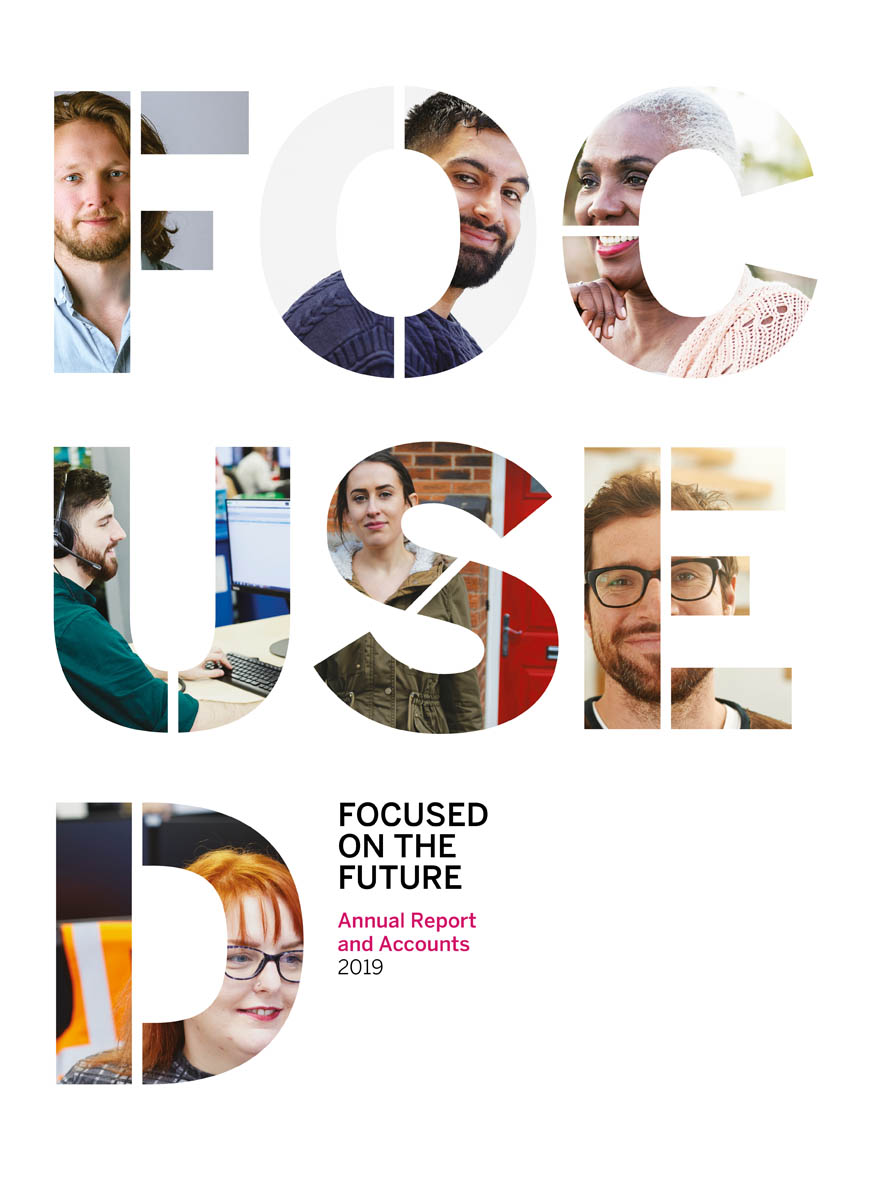 OUR
MISSION:
To provide exceptional service to our consumers and customers by being outstanding at everything we do.
OUR
VISION:
To become the leading provider in our chosen consumer legal services markets by:
Creating trusted brands that enable consumers to access the law
Forging strategic customer partnerships that create mutual value
Embracing developing technologies to reach and interact with our consumers and customers
A welcome from the CEO
Strategically we have made good progress this year. In April we launched our first wholly-owned law firm, National Accident Law, which is going well. Our joint Alternative Business Structure (ABS) law firms, including our recently launched third ABS, Law Together, continued to scale and are now adding significant value to our business.
We continued to face challenging markets with delays in personal injury reforms causing uncertainty and a housing market that continues to be extremely difficult.  We are navigating these aspects of our markets and continue to be confident that our long-term strategy is correct.
Despite the well-documented challenges in the residential property market, the division did gain some market share during the course of the year, albeit at a higher cost of acquisition.
Our Critical Care division is experiencing significant growth and continues to grow its market share in a mature market.
2020 is presenting a new set of challenges related to the spread of COVID-19. Our number one priority is the safety, wellbeing and health of our people across the business, along with our customers and partners. 
Highlights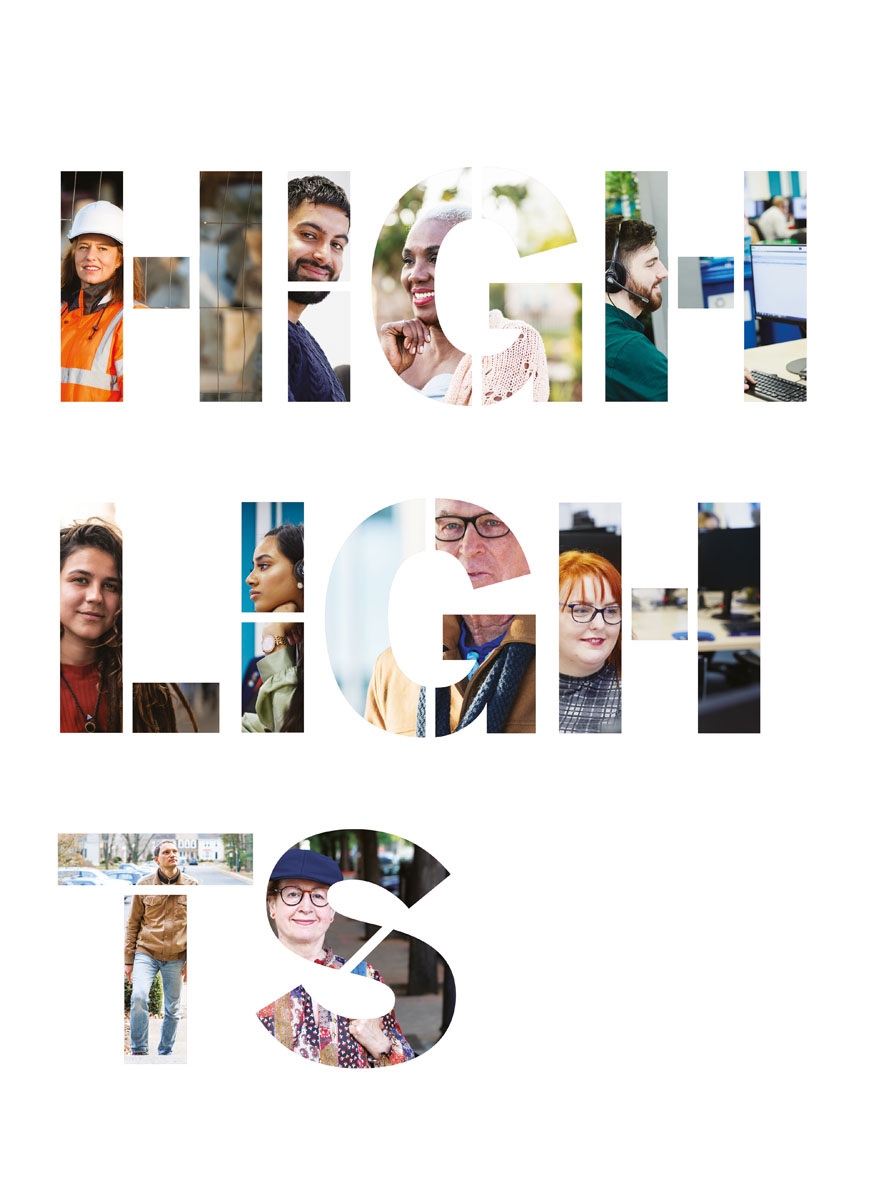 2019
OVERVIEW
Revenue increased by 4.8% to
£51.3m
(2018: £49.0m)
Underlying operating profit maintained at
£12.2m
(2018: £12.1m)
Profit before tax decreased to
£2.2m
(2018: £9.8m), a result of previously announced exceptional costs in Personal Injury and an impairment charge of £5.3m recognised in respect of the Residential Property division
Underlying EPS (before NAL start-up losses) of
14.4p
(2018: 18.2p)
Net debt at 31 December 2019
£21.0m
(2018: £15.5m)
Continued progress made in transforming and positioning Personal Injury business for long-term growth, including launch of National Accident Law, on time and on budget in
April 2019
Launch of fourth ABS law firm, Law Together LLP, in
October 2019
and agreement reached to terminate the Group's relationship in National Law Partners with effect from 2 January 2020
Claim volumes in Group's ABS law firms increased by
46.0%
Critical Care achieved growth in underlying operating profit of
10.9%
This is the fourth consecutive year of growth since acquisition in 2016
NAH recognised by the Sunday Times as one of the Top 100 Best Small Companies To Work For 2019
Chair's Statement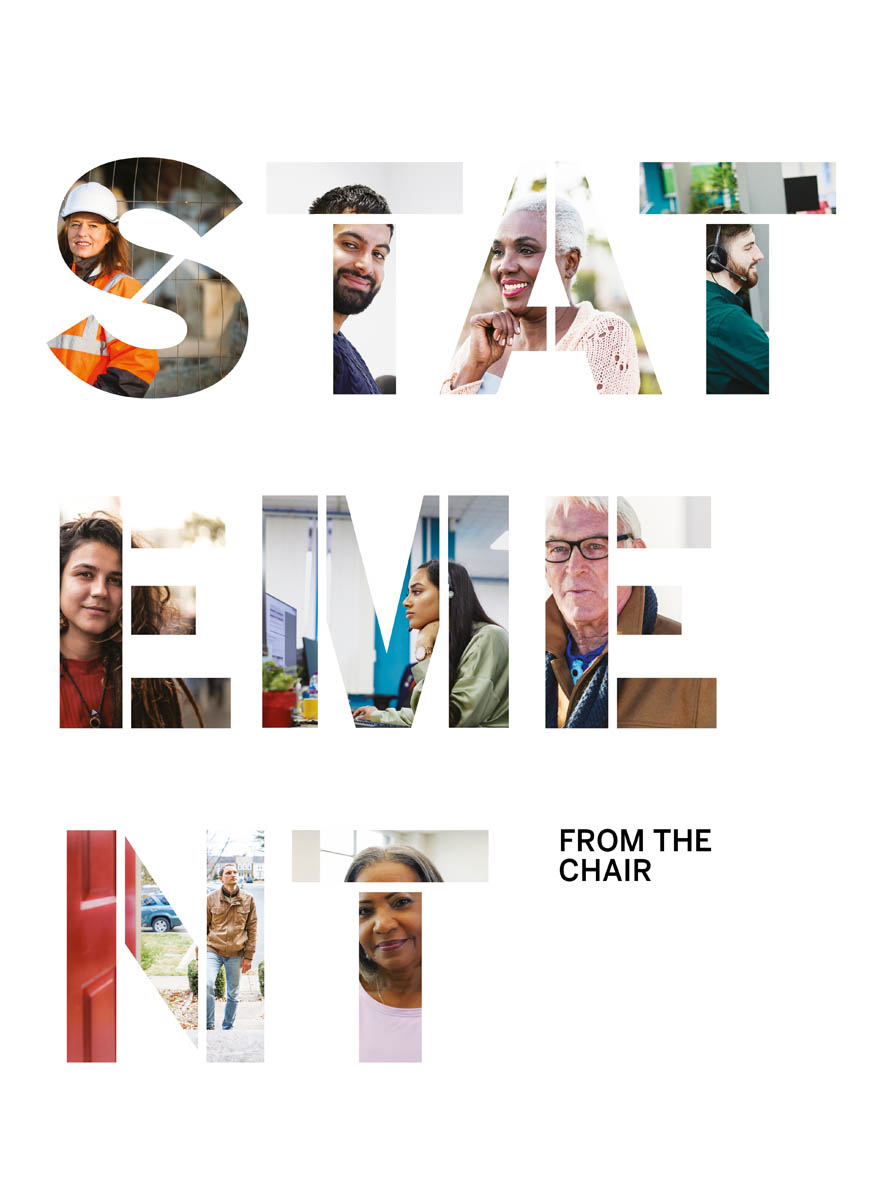 Our Critical Care business continued its impressive growth trajectory delivering 10.9% annual growth.
Our Personal Injury division grew revenues to £31.7m.
2019 has been a challenging year for NAHL Group plc and 2020 is presenting a new set of challenges related to the spread of COVID-19
During the year, continued political and regulatory uncertainties in our markets have increased the risks faced by the Group. The residential property sector experienced depressed market conditions in 2019 and the personal injury market experienced challenges in both supply and demand. In light of a challenging set of circumstances, management has sought to mitigate operating risks during the year, including the slowing of investment in work in progress, with some success. The Group as a whole has fallen short of the financial targets set by the Board despite good performances from some of our businesses, most notably Critical Care.
In 2019, the Group experienced continued competitive pressure in the market for personal injury enquiries resulting in lower volumes and higher costs to acquire. There has also been declining processing appetite from our panel of law firms alongside a number of commercial challenges in the year that have impacted operational cash flows. This included the previously announced negotiated settlement resulting in receipts of £5m over the next three years.
The resulting 2019 outturn, together with continued regulatory uncertainty, has meant that the financial returns from the transformation of our personal injury business model are taking longer than expected to be realised. As previously announced, in early 2020 the Board took the difficult decision to suspend the dividend and not to propose a final dividend. This decision allows us to reduce net debt and de-risk the balance sheet.
We remain committed to our strategy of maximising the value of the work that we generate through a combination of self-processing and the application of consumer-focused, technological solutions.
Finally, I want to express the Board's appreciation to all our colleagues working for the Group as we navigate challenging market conditions. Our Group has a strong purpose and I am extremely grateful for the enthusiasm and dedication of our people. My thanks to them and to our shareholders for their ongoing support.
Caroline Brown
Chair
27 April 2020
Statement from the CEO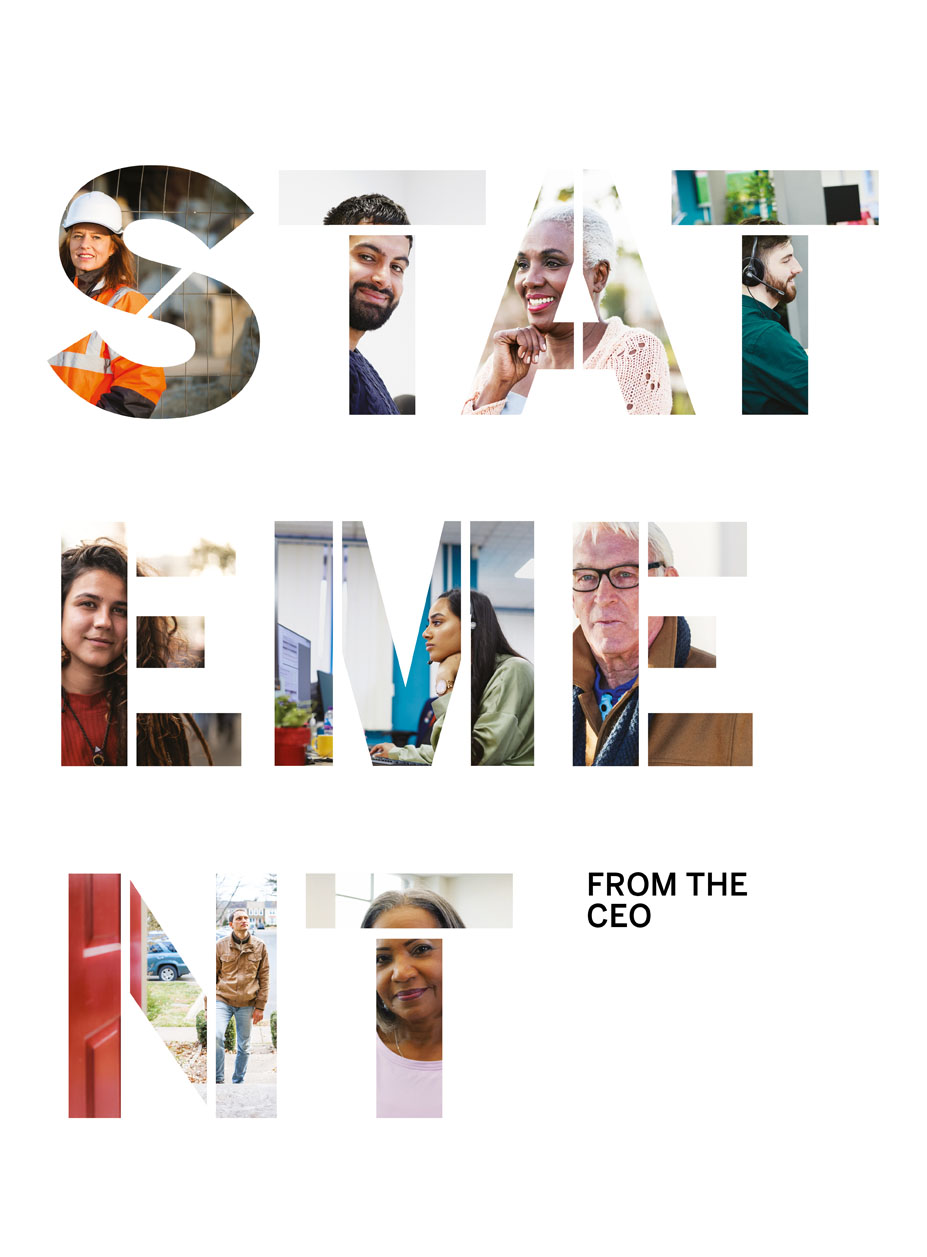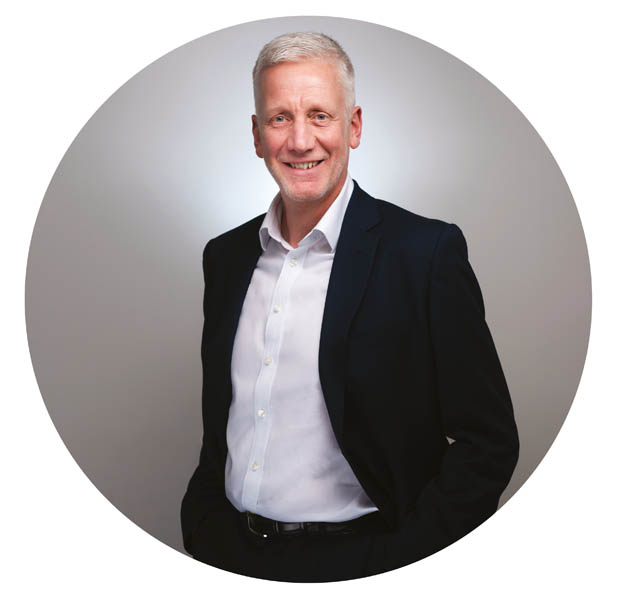 We made solid strategic progress across the Group.
Our Critical Care division has shown double-digit growth.
Navigating change in complex markets
Overview
2019 was undoubtedly a challenging trading year for the Group. The markets in which we operate were volatile and competitive, while the long-awaited clarification of the timing and nature of the regulatory reforms in the personal injury market failed to materialise. This resulted in continued uncertainty amongst our key customer base. The ongoing funding of work within our Personal Injury business impacts short-term profit recognition and cash conversion and this is clearly reflected in year-on-year comparisons.
However, we made solid strategic progress across the Group successfully implementing several key initiatives including the launch of National Accident Law, our wholly-owned personal injury processing unit, and a new ABS law firm partnership, Law Together.
Additionally, I am delighted with the progress that we have made in Critical Care which has, once again, delivered double-digit revenue and profit growth.
Results
The Group delivered underlying operating profit of £12.2m from revenue of £51.3m for the year. This was lower than the Board's original expectations caused mainly by the changing business mix and exceptional costs in the Personal Injury division and the Residential Property division returning a modest loss.
Residential Property operates in a UK market dominated by political uncertainty and which contracted in 2019. On a more positive note Critical Care had another strong year of underlying operating profit growth.
Toward the end of the year, as previously announced, the Group reached an agreement to terminate its relationship in respect of National Law Partners, one of its ABS law firm partnerships. As part of this agreement the Group will receive £5m over three years in payment for historic panel enquiries while registering a one-off provision recognised in exceptional costs amounting to £1.2m in the 2019 financial year. This settlement avoided a protracted dispute and the prospect of complex and time-consuming litigation between the parties.
The Group continues to carefully manage its balance sheet and net debt as we re-engineer the Personal Injury business to take advantage of market opportunity and invest in Critical Care to underpin its future growth.
10.9%
growth in Critical Care
Underlying operating profit maintained at
£12.2m
Strategic development
We are happy with the continued progress and delivery of the Group's wider legal services strategy. Our first and largest ABS, Your Law LLP, continues to perform well and is profitable in its own right. We are also encouraged by the early results from our new partnership, Law Together. These self-processing operations continue to scale-up and we have significantly increased the number of cases we are handling. The Group's Personal Injury business now comprises the following:
National Accident Helpline (the UK's most trusted personal injury brand)
National Accident Law (wholly-owned ABS law firm)
Your Law (joint venture ABS law firm)
Law Together (joint venture ABS law firm)
During 2019 Personal Injury faced a competitively challenging market and continued panel volatility. This required us to manage volumes carefully and optimise placement throughout the year resulting in lower overall volume of enquiries than planned with fewer going into National Accident Law. However, we did grow the overall book of cases by 46.0%. This careful management of working capital to balance risk and reward is a continuing feature of our business as we progress through the transition period.
In Critical Care we are examining the opportunities provided by both our core market and adjacent markets. We can use the skill sets we possess to expand our market share and services in areas such as Court of Protection and care which will underpin our continued growth over future years.
In Residential Property we are conducting a small-scale test on processing our own work in conjunction with a partner. Unlike personal injury claims, conveyancing instructions do not require any significant working capital investment but should enable us, over time, to offer consumers a better end-to-end service which will strengthen our marketing proposition.
Our people, our values
Delivering the transformation agenda across the Group against a backdrop of challenging market conditions requires a talented and committed team who can support our customers with a first-class service. Our Values are central to the way that we do business and we are delighted with the way our people have supported the Group through this period of great change.
Outlook
During March 2020 the emergence of the COVID-19 risk in the UK and its potential impact on our business became our primary focus.
In our Personal Injury business, whilst we have seen a significant reduction in enquiries our ABS law firms continue to process claims and agree settlements. We continue to optimise our cash position by adjusting marketing spend, whilst controlling volume and placement decisions and reducing costs. However, the reduction in volume of new claims placed into our ABS law firms will have an impact on future profits.
Since mid-March, the Group's Critical Care division has remained resilient with only a modest impact noted to date. The short to medium term impact on our Critical Care division is likely to be less pronounced though face to face assessments for expert witnesses may be impacted in the short- term and adapting to new Government restrictions could also result in lower case management revenue. However, we have been able to utilise our new technology to enable remote working which, when combined with the flexibility of our workforce, will enable us to support our clients through this difficult time.
In Residential Property, market volumes have been significantly impacted with any nascent housing market recovery now unlikely to materialise as property viewings are cancelled, impacting both conveyancing activity and search volumes.
We have already proactively taken measures to reduce our costs and ensure we have sufficient liquidity to run the business through this period and are taking steps to optimise the structure of the business to maximise synergies, reduce our property and lease costs, leverage IT to support broader based home working and delaying capital expenditure. Our aim is to ensure that we will emerge from this with a sustainable business poised to benefit from the recovery in confidence that will follow.
After the initial shock, during which the business has adapted quickly, I expect this recovery will be a gradual process. Our experience in managing change in difficult markets should hold us in good stead.
NAHL Group plc is a strong business with talented and committed people who are working through the impacts of this rapidly changing environment and I am confident that we can navigate the weeks and months ahead.
Russell Atkinson
Chief Executive Officer
April 2020
Our Key Achievements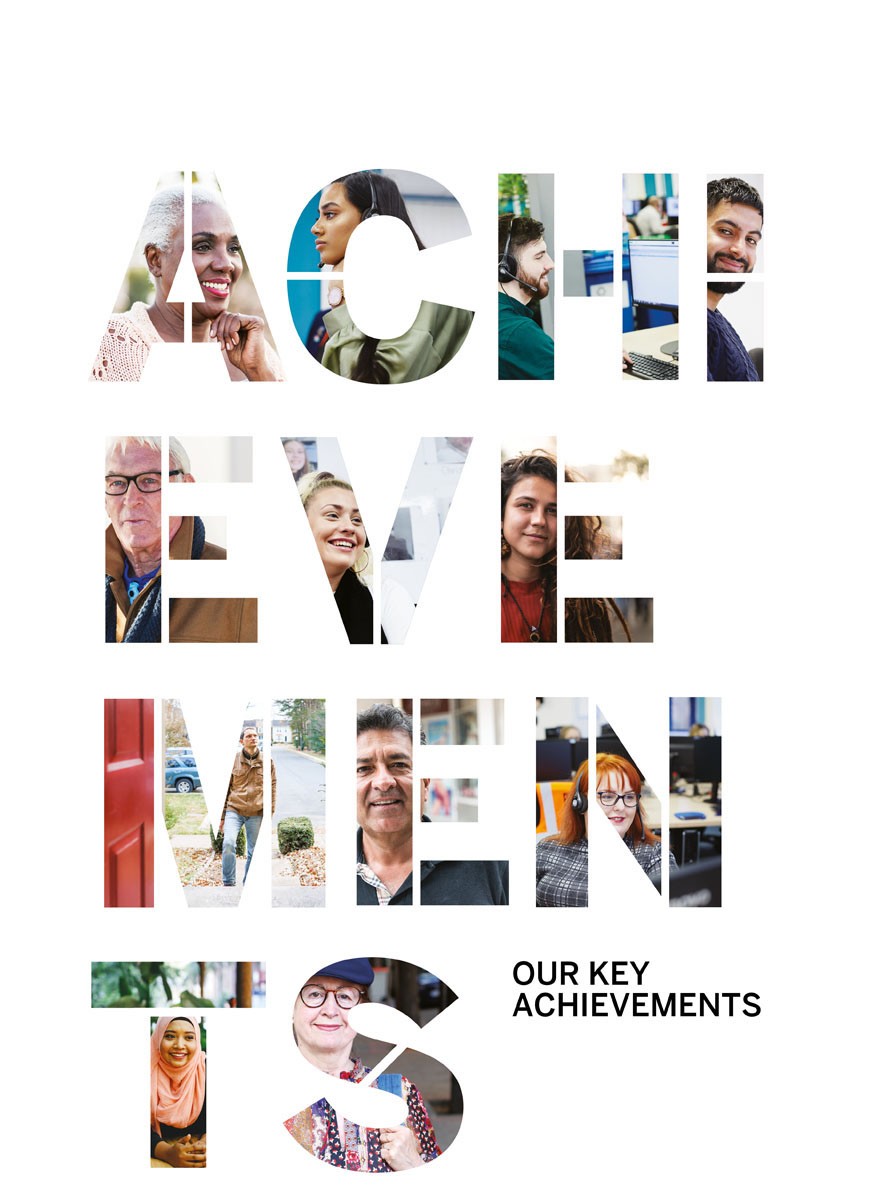 PERSONAL INJURY

KEY ACHIEVEMENTS
Creating a platform for growth
Key to our strategy has been the launch of the Group's first wholly-owned ABS law firm, National Accident Law (NAL), providing customers with a technologically-enabled means of progressing their claim. NAL is already making progress towards its ambition of becoming a market-leading provider. This was coupled later in the year with the launch of a further ABS law firm, Law Together. This enhances the division's processing capacity while moving ever closer to the customer. The division's vision and culture were recognised at the beginning of the year when it was placed in The Sunday Times Top 100 Best Small Companies to Work For list – an exceptional achievement.
Customers supported -
94,941
ABS performance since inception:
27,000
claims underway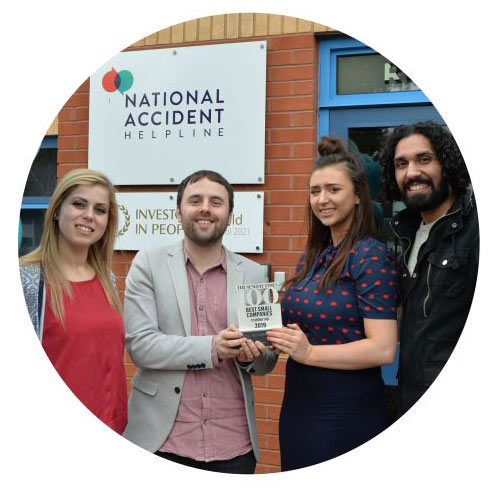 Over
£19.3m
in damages recovered for customers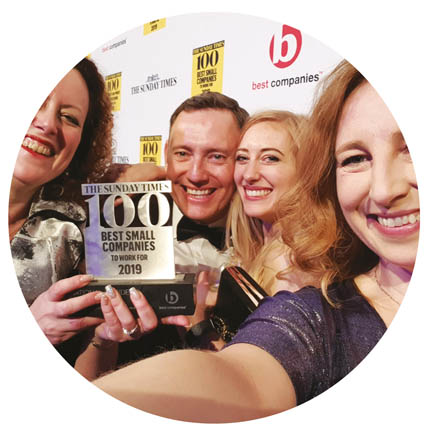 Every bill that you pay off with that compensation when it comes through is just a reminder that the system works. It was a sigh of relief, like a weight had been lifted off my shoulders.
Martin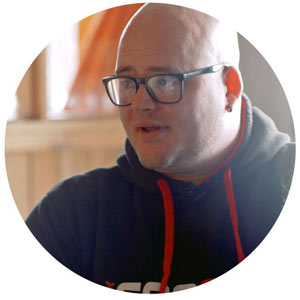 CRITICAL CARE

KEY ACHIEVEMENTS
A bold new look for Bush & Co
The Critical Care division has performed strongly this year and has continued its growth trajectory. The launch of its brand refresh not only provided a bold, refreshed look but a website with enhanced functionality, that gives customers the ability to find exactly the right case manager or expert witness for them from Bush's roster of professional consultants.
Behind the scenes, Bush has begun the process of upgrading its technology platform to further improve performance and the business has also completed a move to new offices that will support its future growth.
Bush & Co prides itself on its exceptional customer care and its commitment to delivering great support and value to the industry so it was pleased to see this recognised by the Personal Injury Awards where it won the Supporting the Industry award, further enhancing its reputation in the market.
10.9%
growth in underlying operating profit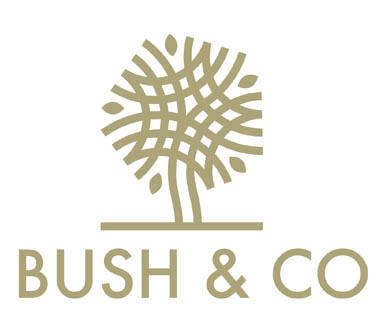 416
law firm relationships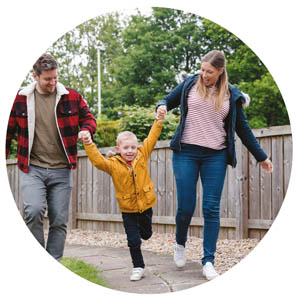 It's the first time since my injury that I can see a future for myself.
Mark*
*name changed for confidentiality purposes, image not of Mark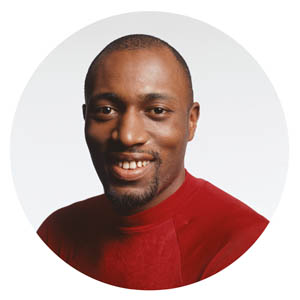 RESIDENTIAL PROPERTY

KEY ACHIEVEMENTS
Growing market share in Residential Property
Despite the well-documented challenges in the housing market during 2019, the Residential Property division was successful in growing market share through a number of initiatives, including the development of strategic relationships with other market participants; and the launch of The Conveyancing Exchange, a platform targeted at estate agents.
The division also invested in re-platforming its websites and strengthened its management team to create a strong base for future growth. Unfortunately, the growth in market share came at a higher cost of acquisition than envisaged and the division made a small loss for the year.
We have been with SearchesUK for over 10 years. Their standard of service is excellent. We cannot fault them in any way.
Bob Bastian,
Stephen Rimmer Solicitors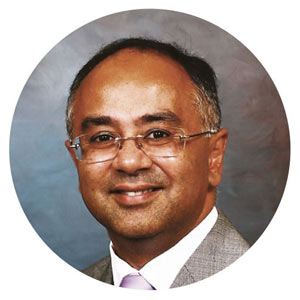 Financials
OUR
FINANCES
Financial Statements
Revenue increased by 4.8% to
£51.3m
(2018: £49.0m)
Underlying operating profit increased by 0.5%1 to
£12.2m
(2018: £12.1m)
PBT after exceptional costs2
£2.2m
(2018: £9.8m)
Dividend per share
2.6p
(2018: 8.9p)
Free cash flow
£(1.7)m
(2018: £2.9m)
Net debt at 31 December
£21.0m
(2018: £15.5m)
1 Includes £0.9m of planned start-up losses of ABS law firm, National Accident Law ('NAL'). Before these losses, up +8.4% to £13.1m
2Net of £7.9m of exceptional items, comprising £1.3m of planned restructuring costs associated with the Group's strategic transformation, a £1.2m write-down to terminate its partnership in National Law Partners and a £5.3m provision for impairment of residential property goodwill and intangible assets.
Looking to the Future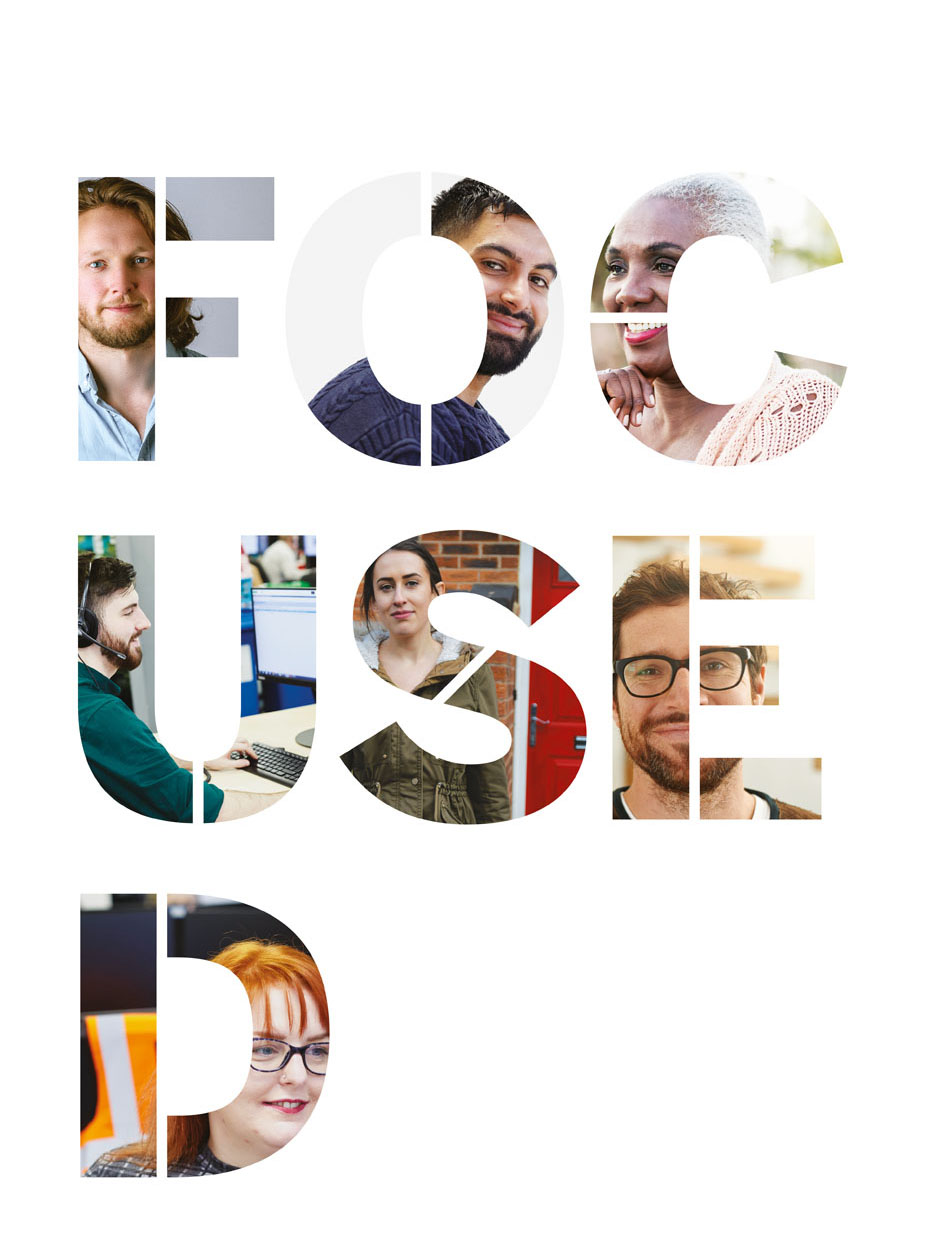 LOOKING TO THE
FUTURE
Having started 2020 with confidence that the Group's strategic growth plans were progressing well and early signs of market improvement in Residential Property, we have completely switched our focus on channelling our resources to tackle the business challenges posed by the spread of the COVID-19 virus.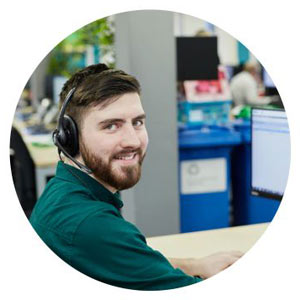 Our number one priority is the safety, wellbeing and health of our people across the business, along with our customers and partners. Since the emergence of the virus in the UK, we have taken various measures to reduce our costs and ensure we have sufficient liquidity to run the business through a prolonged period.
We would like to thank all colleagues for their commitment and flexibility during what will be a testing period. Our experience in navigating change in difficult markets stands us in good stead to emerge from this as a sustainable business poised to benefit from the recovery that will follow.